FREE Executive Briefing & Breakfast
With Special Guest Speaker
Supervisory Special Agent – Criminal & National Security Cyber Investigations FBI - Chicago Division

PLUS What's Lurking in the "Dark Web" & Critical Protections
EVERY Business Must Have In Place NOW To Avoid Cyber-Attacks,

Data Breach Lawsuits, Bank Fraud and Compliance Penalties
Cyber & Digital Security Executive Briefing

When: Wednesday, October 23rd

Registraion:7:30-8am
8am Breakfast is served.

Where: METROPOLITAN CLUB of CHICAGO at the WILLIS TOWER 233 S Wacker Drive • 67th floor, Chicago, IL
During This Must-Attend Briefing You Will Discover:
The scary risks and how vulnerable you and your business COULD BE; overlook even one and you're exposing yourself to security breaches, damaging and expensive litigation, employment lawsuits and having confidential company information exposed to competitors, hackers and cybercriminals.
A SHOCKING truth about bank fraud that most businesses don't know about that could (literally) wipe out your bank account.
The DARK WEB and what lurks beneath the surface that antivirus, firewalls and other security protocols could be potentially defenseless against.
Why you may have a false sense of security – and what it REALLY takes to protect your organization against new threats and today's sophisticated cybercrime rings.
Be our complimentary guest –The Team at Preferred Communication Systems powered by Arctic Wolf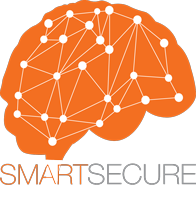 Register by using the form on this page.
Or call 708-781-7110 (we will be only offering 50 seats)