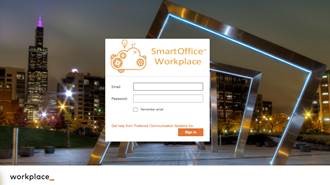 Cloud computing is the future of business technology that can potentially rain down savings for your business.
These savings often relate to the purchase, setup, deployment and management of running a computer network that you own in your office vs. a computer network that delivers the same user experience on a pay as you go model. Imagine being able to expand your company's capabilities without needing to worry about the hassles of keeping your systems running, troubleshooting issues, security breaches, data backup and restore problems, remote access and to top it all off maintaining and updating all of I.T.
Running a business traditionally requires expensive server equipment, licenses and implementation that normally should be replaced every several years just to stay ahead of your competition. Workplace, virtually eliminates those huge costs and also eliminates the stress of trying to make the right purchasing decision for your business. This is possible because we handle everything. Our solution is tailored to your needs, deployed and maintained by our experienced technicians and engineers. We utilize the latest enterprise class cloud data centers, technologies, and security so you can have the peace of mind that your business will be online 24 x7.
Your entire company will be able to access files and applications as if they were physically at your location with the added benefit of getting access to everything, anywhere that there is an internet connection. As your business grows, this solution can easily grow with it. The key is that you only pay for what your business uses and you never overpay.
Workplace delivers the same benefits you receive from an onsite traditional server solution except that it resides in a secure, expertly managed cloud data center for one fixed price. We handle everything as part of your fixed monthly fee. To explore if SmartOffice Workplace makes sense for your business drop us an email at .
For more information about cloud-based computing and how it can benefit your business call our knowledgeable staff today at 708-781-7110 and learn more about how Preferred delivers the best solutions in the Chicagoland area.